Hello Lovelies! Today's

Top 5 Wednesday

topic was hard to come up with answers for. It is Books You Thought You'd Hate But Ended Up Loving. This was hard for me because if I read a synopsis for a book and it doesn't sound like something I would enjoy, I drop it and move on. Needless to say, I had to dig deep for this topic. Here is my list:
---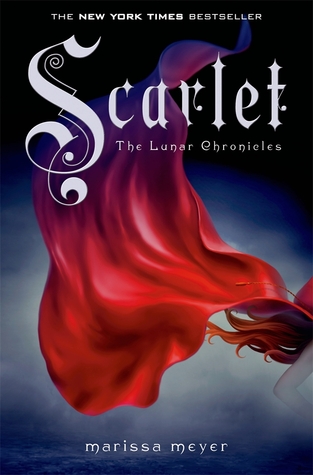 ∴  Scarlet (The Lunar Chronicles #2) by Marissa Meyer ∴
This book was a surprise for me when I read it. I hated the first book and I only continued the series because people kept saying that the series got better. I am so glad I did because I LOVED this book. I ate the story up and made me start to really enjoy the series.
My review of this book can be found here.
---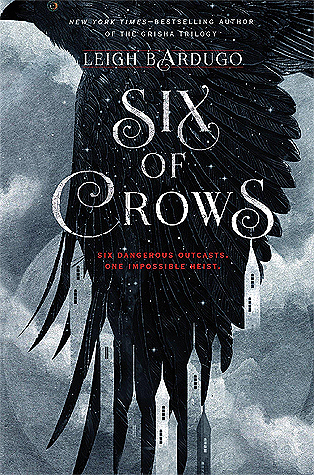 ∴  Six of Crows (Six of Crows #1) by Leigh Bardugo ∴
Anyone that knows me knows that I have had a rocky road with Leigh Bardugo's books. I read Shadow and Bone and absolutely hated it (for reasons that I won't get into right now). It took me a while but I finally decided to give this book a try because of all the hype surrounding it. I ended up loving it and was glad that I gave Leigh Bardugo's books a second chance. Of course, that was completely ruined when I read Crooked Kingdom.
My review of this book can be found here.
---
∴  Tower of Dawn (Throne of Glass #6) by Sarah J. Maas ∴
I loved everything about the Throne of Glass world… except for Chaol. I never really liked him when I read the first book, but any positive feelings that I had for him left in the second and even further in the fourth one. So, originally, I wasn't planning on reading this. The only reason I did was because Sarah came to Georgia for the ToD tour and I got to go. While there, she said that this book was absolutely necessary to read before the last book and I begrudgingly read it. And look at my surprise when I LOVED this book.
My review of this book can be found here.
---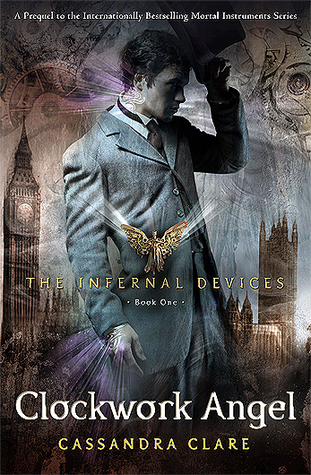 ∴  Clockwork Angel (The Infernal Devices #1) by Cassandra Clare ∴
I'm not gonna lie, I was really hesitant to read this book. I had gotten my heart broken by Cassie more than a couple times and I didn't know if I wanted to open myself up for that again. Even less so when I found out that this was a love triangle. I HATE love triangles and when I saw this book, I wanted nothing to do with it. Skip forward three years and I picked up Lady Midnight and loved it. It made me crave some more of Cassie's writing so I decided to give this trilogy a try. And let me tell you.. That was one of the best decisions I have ever made. To this day, this is my favorite series by Cassandra Clare and will continue to be one of my favorites of all time forever. I only regret those three years that I didn't pick this book up and discover these characters sooner.
---
∴  Chosen Thief (Forever Evermore #4) by Scarlett Dawn ∴
The reason that I thought I would dislike this book is quite simple. The first three books follow a set of characters and this book is kind of a spin-off with different characters set about 20 years later. I didn't know how I was going to feel about this world without the main characters that I had been following for three books already. I was convinced that I would hate this book and DNF it. I was SOOOO wrong. This book opened up the world even more than I thought it could and I ended up binge reading it and the two after it in just two days. I couldn't get enough and waiting for the final book has been absolute torture.
My review of this book can be found here.
---
Even though this topic was hard to come up with answers for, I am glad I did it. It made me come back to some series that I had forgotten and I went down memory lane a couple times while writing this list. What are some books that you thought you would hate but ended up loving? Let me know.
~𝒜𝓊𝓉𝓊𝓂𝓃