Today's
Top 5 Wednesday
topic was a freebie so I decided to do
Favorite Book to TV Show Adaptations
. I have always wanted to do this topic and I am so excited!
---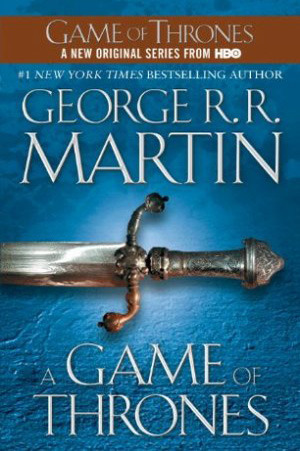 ∴ Game of Thrones ∴
Game of Thrones is one my favorite TV shows period, but as a book adaptation, I think it is one of the best ones out there. April 14th can't get here soon enough!
---
∴ Outlander ∴
I am a BIG Outlander fan. I struggle with the books and have only read three of them, but the TV show is something I love to watch. It almost follows the books to the letter and it is surprising how little they changed when they adapted it to screen.
---
∴ True Blood ∴
I tried to read the books for this TV show and it did not end well. The TV show was absolutely addictive though. I'm so sad that it is over.
---
I read a few of The Vampire Diaries books and I was shocked at the difference between it and the TV show. They don't even seem like the same story. I can definitely say that the TV show is better than the books.
---
This show makes me so emotional every time I watch it. It is haunting and terrifying, but I can't get enough of it. I think it adapted the book beautifully.
---
Thank you for joining me on

Top 5 Wednesday

! What are some of your favorite book to TV show adaptations?
~Autumn