*WWW Wednesday is a meme currently hosted by Sam @ Taking on a World of Words.*
The three Ws are:
What are you currently reading?
What did you recently finish reading?
What do you think you'll read next?
I know that it is not Wednesday, but since my Wednesdays are taken up by my Top 5 Wednesday post, I post my WWWs on Monday. It is the start of the week and just makes more sense for me personally.
---
Currently Reading:
I am currently reading Godsgrave (The Nevernight Chronicle #2) by Jay Kristoff. I am LOVING this book and flying though it. I'm really scared because I have heard that it ends on a massive cliffhanger and I have no idea how I'm going to wait for the next book!
---
Recently Finished Reading: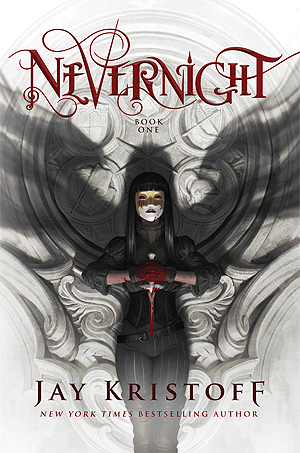 I recently finished reading one of my new favorite books, Nevernight (The Nevernight Chronicle #1) by Jay Kristoff. I just loved it SO much and flew threw it. There was plot twist after plot twist and I have completely fallen in love with Mia and her world.
My review can be found here if you want to check it out.
---
To Read Next:
I am going to be reading Obsidio (The Illuminae Files #3) by Amie Kaufman & Jay Kristoff next. I finished the first two books a couple weeks ago and, after my brief break, I am really ready to get back to it. I am SO excited to finally get the conclusion to this series and I can't wait to read it.
---
Thank you for joining me today! What are some books on your WWW list?
~𝒜𝓊𝓉𝓊𝓂𝓃

💕