Hello Lovelies! I have been seeing this tag what seems like everywhere recently and, even though I wasn't tagged by anyone, I really wanted to do it for myself. I wanted to do it this week because it feels like spring is literally flying by and summer will be here before I know it! I'm scared that if I don't do this tag now, I'll completely forget about it/won't have time to do it.
---
ᴛʜᴇ ꜱᴛʀᴜɢɢʟᴇ ᴏꜰ ɢᴇᴛᴛɪɴɢ ꜱᴛᴀʀᴛᴇᴅ: ᴀ ʙᴏᴏᴋ ᴏʀ ꜱᴇʀɪᴇꜱ ʏᴏᴜ ꜱᴛʀᴜɢɢʟᴇ ᴛᴏ ʙᴇɢɪɴ ʙᴇᴄᴀᴜꜱᴇ ᴏꜰ ɪᴛꜱ ꜱɪᴢᴇ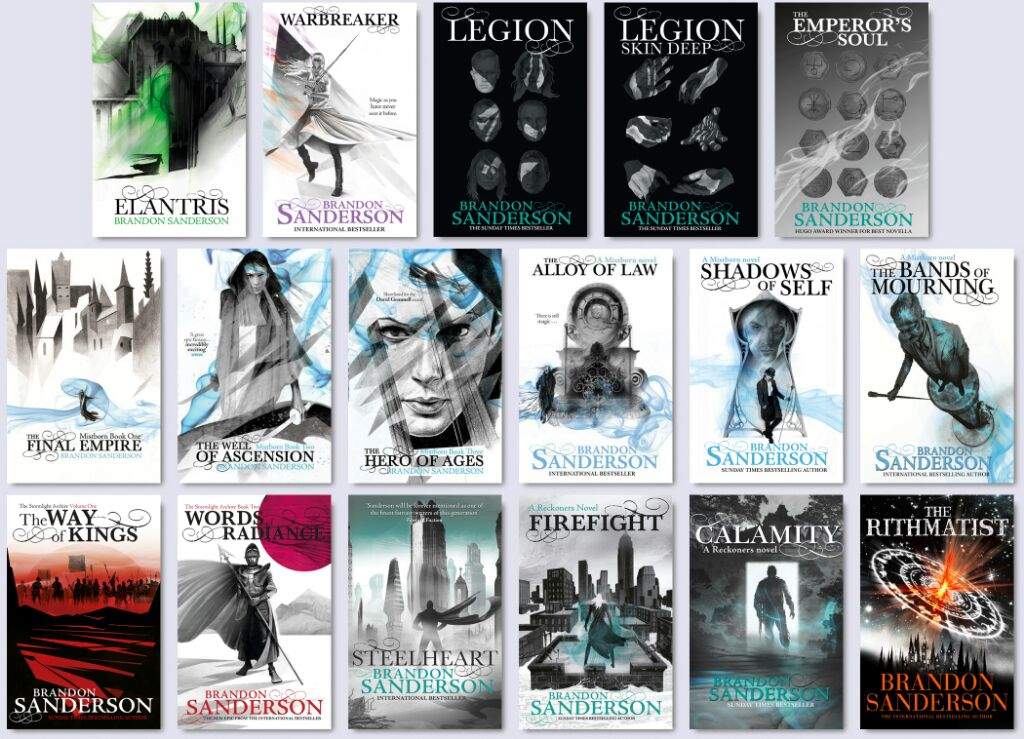 I have been wanting to get into Brandon Sanderson's books for a while now, but there are just SO many and I have no idea where to start!
---
ᴄʟᴇᴀɴɪɴɢ ᴏᴜᴛ ᴛʜᴇ ᴄʟᴏꜱᴇᴛ: ᴀ ʙᴏᴏᴋ ᴏʀ ꜱᴇʀɪᴇꜱ ʏᴏᴜ ᴡᴀɴᴛ ᴛᴏ ᴜɴʜᴀᴜʟ
∴ The Vampire Diaries Series ∴
I have had The Vampire Diaries on my shelf for about four years now. I read up to the seventh book and I just can't bring myself to care anymore. I want to get them off my shelves, but I feel like I will be wasting all of the money I spent on them if I do.
---
ᴏᴘᴇɴɪɴɢ ᴡɪɴᴅᴏᴡꜱ ᴀɴᴅ ʟᴇᴛᴛɪɴɢ ꜰʀᴇꜱʜ ᴀɪʀ ɪɴ: ᴀ ʙᴏᴏᴋ ᴛʜᴀᴛ ᴡᴀꜱ ʀᴇꜰʀᴇꜱʜɪɴɢ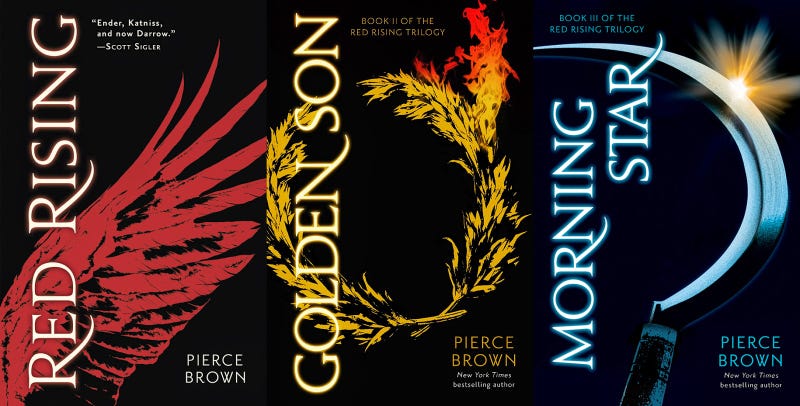 ∴ Red Rising Saga ∴
I had people recommending this series to me for years and, because of the fact that it is science fiction, I would always shy away from it. When the pestering finally got to me and I actually sat down and read this series, I fell in love. It was SO great and it was refreshing to enjoy a series outside of my comfort zone.
---
ᴡᴀꜱʜɪɴɢ ᴏᴜᴛ ᴛʜᴇ ꜱʜᴇᴇᴛꜱ: ᴀ ʙᴏᴏᴋ ᴡɪᴛʜ ᴀ ꜱᴄᴇɴᴇ ʏᴏᴜ ᴡɪꜱʜ ʏᴏᴜ ᴄᴏᴜʟᴅ ʀᴇᴡʀɪᴛᴇ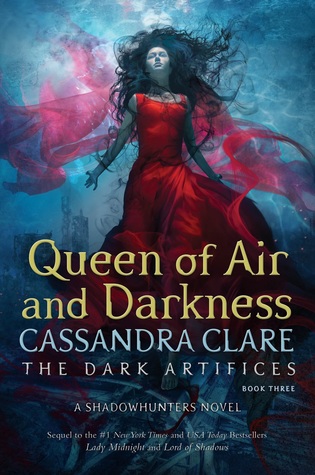 ∴ Queen of Air and Darkness (The Dark Artifices #3) by Cassandra Clare ∴
*SPOILERS FOR QUEEN OF AIR AND DARKNESS!!!*
While there are MANY scenes in this book that I wish I could rewrite, I would have to pick the scene where the Cohort takes over Alicante and all of the other Shadowhunters are forced to leave. That scene had me screaming in anger for about twenty minutes because I hated everything about it. Honestly, Alec should have let them all kill themselves!! I KNOW that they are going to be a problem in The Wicked Powers and I just don't want to deal with the Cohort or Zara anymore.
My review for this book where you can read about all the problems I had with it can be found here.
---
ᴛʜʀᴏᴡɪɴɢ ᴏᴜᴛ ᴜɴɴᴇᴄᴇꜱꜱᴀʀʏ ᴋɴɪᴄᴋ ᴋɴᴀᴄᴋꜱ: ᴀ ʙᴏᴏᴋ ɪɴ ᴀ ꜱᴇʀɪᴇꜱ ʏᴏᴜ ᴅɪᴅɴ'ᴛ ᴛʜɪɴᴋ ᴡᴀꜱ ɴᴇᴄᴇꜱꜱᴀʀʏ
∴ After Series ∴
*SPOILERS FOR THE AFTER SERIES!!*
Honestly, after Tessa and Hardin make up in the beginning of After We Fell, the story should have been over. That part could have been tacked on to the end of the first book and that should have just been the end of their story. Everything after that is just over-dramatic scenes that were really unnecessary. The story was just entirely too drawn out. The second book on is just about them fighting over the same old things and breaking up, only to get back together again.
---
ᴘᴏʟɪꜱʜɪɴɢ ᴅᴏᴏʀᴋɴᴏʙꜱ: ᴀ ʙᴏᴏᴋ ᴛʜᴀᴛ ʜᴀᴅ ᴀ ᴄʟᴇᴀɴ ꜰɪɴɪꜱʜ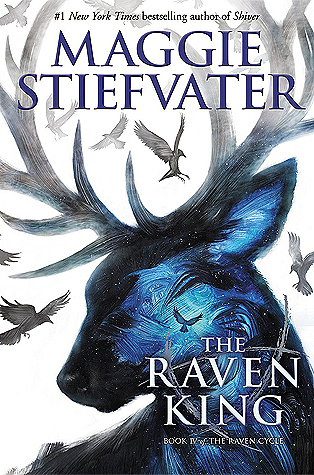 ∴ The Raven King (The Raven Cycle #4) by Maggie Stiefvater ∴
I have mixed feelings on this series, the last book being one of them. The entire final book felt really unnecessary to me and way too drawn out. This series could have been shortened to three books and it would have been fine. It also ended entirely too clean  and felt like a waste of my time.
---
ʀᴇᴀᴄʜɪɴɢ ᴛᴏ ᴅᴜꜱᴛ ᴛʜᴇ ꜰᴀɴ: ᴀ ʙᴏᴏᴋ ᴛʜᴀᴛ ᴛʀɪᴇᴅ ᴛᴏᴏ ʜᴀʀᴅ ᴛᴏ ʀᴇʟᴀʏ ᴀ ᴄᴇʀᴛᴀɪɴ ᴍᴇꜱꜱᴀɢᴇ
∴  A Darker Shade of Magic (Shades of Magic #1) by V.E. Schwab ∴
I felt like this book tried too hard to convey the "strong female character who doesn't need a man" trope. Don't get me wrong, there is nothing wrong with that trope. It's just that Lila came off naive and full of herself and she ended up getting in even more trouble than she was originally in because she "didn't need any help". It was frustrating and probably why I keep putting off reading the second book.
---
ᴛʜᴇ ᴛɪʀɪɴɢ ʏᴇᴛ ꜱᴀᴛɪꜱꜰʏɪɴɢ ꜰɪɴɪꜱʜ ᴏꜰ ꜱᴘʀɪɴɢ ᴄʟᴇᴀɴɪɴɢ: ᴀ ʙᴏᴏᴋ ꜱᴇʀɪᴇꜱ ᴛʜᴀᴛ ᴡᴀꜱ ᴛɪʀɪɴɢ ʙᴜᴛ ꜱᴀᴛɪꜱꜰʏɪɴɢ ᴛᴏ ɢᴇᴛ ᴛʜʀᴏᴜɢʜ
∴ Daughter of Smoke and Bone Series ∴
I am referencing the last book in this series more than the other two for this question. Dreams of Gods and Monsters felt REALLY drawn out to me and I struggled to get through it. The only reason that I did was because I wanted to know what was going to happen to the Karou and Akiva relationship and I felt like I had devoted too much time to this series to just drop it. I was really proud of myself when I finished it and pulled through.
---
I TAG:
Su @ Bemused Bibliophile | Laura @ Laura Reads and Writes | Mani @ Mani's Book Corner | Ally @ Ally Reads and Writes | Amy @ Amy's Reading Nook

---
Thank you for joining me today! This tag was really different and had some tough prompts. I really had to sit down and go over the books I have read to find the right answer for each question. What do you think of my answers? Do you agree with me? Let me know!

~𝒜𝓊𝓉𝓊𝓂𝓃

💕