Hello Lovelies! Today's topic was originally
Favorite Jokesters

, but I decided to change it. Instead, I am going to be doing the potentially controversial topic:

Love Triangle Ships That Sunk

. This topic is going to be all about the love triangles where I chose the side that the main character did NOT end up with.
*Needless to say, this post will contain spoilers. Read at your own risk!*
---
Twilight (Twilight #1) by Stephenie Meyer
Why don't we start out with one of the most known love triangles out there… Twilight. I personally feel like Bella should have ended up with Jacob. Almost always go with the werewolf over the vampire if you ask me.
---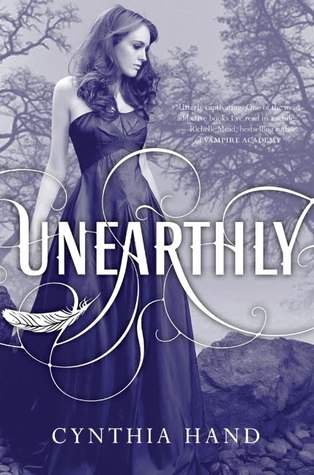 ∴  Unearthly (Unearthly #1) by Cynthia Hand ∴
We are told from the beginning of this series that Clara is going to be with Christian and I was firmly on that ship. When Tucker came into the picture, I was not pleased. It felt like they fell in love over night and I was already hardcore shipping Christian and Clara. I felt like Christian understood her on a level that Tucker never could and I am still upset with how things ended.
---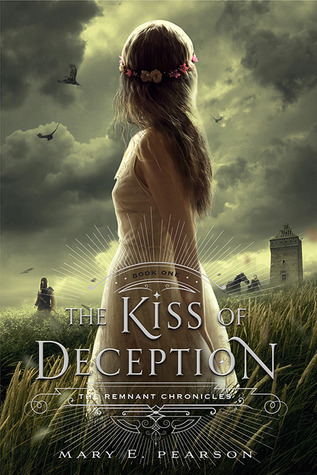 ∴  The Kiss of Deception (The Remnant Chronicles #1) by Mary E. Pearson ∴
I think I am in the unpopular opinion section when it comes to this series. I DID NOT want Lia to end up with Rafe at all in the first book. I was firmly on Team Kaden. When book two happened, I was even more convinced that she should end up with Kaden. I spent all of book three on the edge of my seat, waiting to see who she would choose. I was SO upset when she chose Rafe. Oh, well. If Lia doesn't want him, I certainly do!
---
∴  Shadow and Bone (The Shadow and Bone Trilogy #1) by Leigh Bardugo ∴
I stopped reading this series after book one, but I did find out eventually who Alina ended up with. And let me tell you, my opinion on this matter can be summed up with this post that I found on Instagram: *I'm going to go ahead an apologize for the language*
---
∴  The Darkest Warrior (Lords of the Underworld #14) by Gena Showalter ∴
I believe just about everyone in the fandom will agree with me on this one… GILLY SHOULD HAVE ENDED UP WITH WILLIAM!!!! NOT THE HALF-GOAT MAN!! For those that haven't read this series, the author basically teased a pairing for eight years, tried to write their book, and then out of the blue decided that it "wouldn't work". This really angered her fan base. The author later received death threats over it. And if you go to Goodreads, this book has a drastically lower rating than the other books in the series. I even have some friends that refuse to read another book by this author ever again because of it.
---
BONUS:
I thought about it and I decided to include a couple of my TV show love triangle ships that sunk as well.
Obviously, there are spoilers ahead:
---
I wanted Elena to end up with Stefan. Before you start throwing things at me, let me explain:
1) I personally believe that, while Elena was good for Damon, Damon was NOT good for Elena. She made some really bad decisions because of him.
2) I hated the way that the whole sire bond thing went down. NO ONE can tell me without a shadow of a doubt that Elena would have picked Damon without the sire bond.
3) Damon constantly took away Elena's choices and refused to let her make her own decisions. This is not healthy and should not be depicted as such. Stefan, instead of holding Elena back when he didn't agree with her, would help her so she wasn't alone when she decided to do something stupid.
4) Elena ends up with Stefan in the books. It's canon. Book canon always out-weights adaptation canon.
---
∴ True Blood ∴
SOOKIE SHOULD HAVE ENDED UP WITH ERIC!!!! I don't know what went down in the books, but the ending to the TV show was arguably the worst ending I have ever seen. I am still really salty about it. I would have snatched Eric up and never let go if I were Sookie.
---
Thank you for joining me on
Top 5 Wednesday

! Do you agree with me on if these characters ended up with the wrong people? Do you have any that I didn't mention?

~𝒜𝓊𝓉𝓊𝓂𝓃