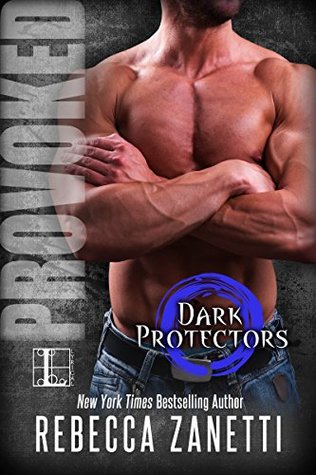 ∴ Goodreads | Amazon US | Barnes & Noble | Book Depository | Books-A-Million ∴
---
Synopsis:
A TIME FOR WAR…
A casualty of the war between the demons and the vampires, Jase Kayrs has been missing for six long years. His older brothers want answers—but they're going to have to get them from an unlikely source. For when Kane Kayrs tracks down Amber Freebird, what he finds is a blonde, vegan pacifist who has no intention of using her skills in his war…
A TIME FOR LOVE…
Amber enjoys her life of chaotic freedom and has no intention of falling in line just because a sexy-as-sin vampire insists on order. Unfortunately, he discovers she may be the only hope they have of finding his brother, and there's no way he's going to let her go—even if it means mating her to gain her cooperation. The two are as different as can be, yet when the dominant Kane and the untamed Amber finally unite to rescue Jase, they just may find that opposites really do attract…
---
4.75 🍁s
"I love you with everything I am and everything I'll ever be."
MAJOR SPOILERS THROUGHOUT:
I loved this book! From the very first chapter, I was hooked. I sped through the rest of the book and I was finished before I knew it. The story line was just so addicting and I did not want to put this book down!
Amber- Amber was… very different from the previous main female characters. Her attitude was refreshing and how she would react to things wasn't always easy to guess. Her outlook on life was a surprise as well. She was a vegan, pacifist, and very eco supportive. While this is all well and good, sometimes her ranting over the leather couches when Jase was being physically and mentally tortured came off really bad for me. Sometimes, you have to be thankful with what you've got, even if it isn't the best thing in the world or necessarily what you wanted.
Kane- Going in to this book, I had been really interested in Kane. I wanted to see what woman could rack his cold logic/emotionless exterior. Well, Amber certainly did that. I loved Kane in this book though. Watching him steadily begin to lose control over his emotions and watching his scientist brain begin to understand love was SO great!
Jase- My poor baby Jase. His chapters were the hardest to get through. I cried and my heart really hurt for him. One or two scenes of his torture was unbelievably hard for me to watch and he had already been going through it for four years. I can't begin to imagine the pain and suffering he went through and I can only hope that he finds some reason to want to live now.
Hilde- I really don't know what to think of Hilde. Her personality is just A LOT to take in. Her little side romance with Oscar was adorable though.
Janie & Kalin- When Janie kissed Kalin, my heart about stopped. I was like NOOOO!!! What was she thinking?!?! He got some of her blood!!! Yes, she got his blood in exchange, but this can't possibly be good for her.
Janie & Zane- My heart aches for these two. I just want them to get together and be happy and save the world. I started screaming "YES! YES!! YEEESSSS!!!" when Zane said he is coming for her soon. Bring it on and GIVE. IT. TO. ME!!!
Overall, I really enjoyed this book. Obviously, I will be continuing the series. You couldn't stop me from reading the next book if you tried! I can't wait to start it!
---
Other Books in the Series:
4.25 🍁s ~ Fated (Dark Protectors #1) by Rebecca Zanetti
4.5 🍁s ~ Claimed (Dark Protectors #2) by Rebecca Zanetti
3.5 🍁s ~ Hunted (Dark Protectors #3) by Rebecca Zanetti
4.5 🍁s ~ Consumed (Dark Protectors #4) by Rebecca Zanetti