Hello Lovelies! And Happy 4th of July to all of my fellow Americans!!! We're halfway through 2019 and, as usual, this tag is floating around every where again. I'm really excited to get to participate this year along with everyone else and I hope you enjoy!
---
𝐁𝐞𝐬𝐭 𝐁𝐨𝐨𝐤 𝐘𝐨𝐮'𝐯𝐞 𝐑𝐞𝐚𝐝 𝐒𝐨 𝐅𝐚𝐫
I couldn't possibly pick just one book for this question, so I decided to pick a best new book and a best reread.
Sunshine and Bullets was a book I read in February of this year and it captivated me. I could not put it down and I flew through it. I can not give this book higher praise and I am SO glad that I read it.
Was there any possible way that A Court of Mist and Fury wasn't my favorite reread?! This book is my favorite of all time and I could not love it more if I tried. Each time I read it, I fall in love with the characters all over again and my feelings for the series only gets stronger.
---
𝐁𝐞𝐬𝐭 𝐒𝐞𝐪𝐮𝐞𝐥 𝐘𝐨𝐮'𝐯𝐞 𝐑𝐞𝐚𝐝 𝐒𝐨 𝐅𝐚𝐫
As soon as I saw this question, I knew that there could be no other answer than Remember You This Way. Let me tell you, after reading the first book in this trilogy, I didn't possibly think that I could love it more… but this book proved me SOOOO wrong! It was phenomenal and I need the next book like I need air!!!
---
𝐍𝐞𝐰 𝐑𝐞𝐥𝐞𝐚𝐬𝐞(𝐬) 𝐘𝐨𝐮 𝐇𝐚𝐯𝐞𝐧'𝐭 𝐘𝐞𝐭 𝐑𝐞𝐚𝐝, 𝐁𝐮𝐭 𝐖𝐚𝐧𝐭 𝐓𝐨
I need to read this book so bad it isn't even funny. I have been dying to get my hands on it for months now and I finally went to my library to check it out and put it on hold. Unfortunately for me, that was two weeks ago and my friend Raven that works at the library decided to inform me yesterday that she's currently reading this monster of a book… so I'm not gonna get my hands on it anytime soon! 😂
I saw the trailer for this book a couple months ago and thought it was interesting, but ended up brushing it off because it's a sci-fi and those aren't typically my thing. Well… after reading The Illuminae Files very recently, I've realized that sci-fi is my thing when it's by these two wonderful authors!! I want to read this book SO badly and it is at the tip top of my "Book Buying List".
As a GIANT Cassandra Clare fan, I am ashamed to say that I haven't read any of the books she has released so far this year. I know… It's bad. I just haven't been in the right mood for her since the disappointment that was Queen of Air and Darkness… BUT I have every intention of reading this collection of stories as soon as I am in the mood for them!
---
𝐌𝐨𝐬𝐭 𝐀𝐧𝐭𝐢𝐜𝐢𝐩𝐚𝐭𝐞𝐝 𝐑𝐞𝐥𝐞𝐚𝐬𝐞(𝐬) 𝐅𝐨𝐫 𝐭𝐡𝐞 𝐒𝐞𝐜𝐨𝐧𝐝 𝐇𝐚𝐥𝐟 𝐨𝐟 𝐭𝐡𝐞 𝐘𝐞𝐚𝐫
This question was harder to answer than it would typically be because my top two favorite authors, Sarah J. Maas & Cassandra Clare, aren't releasing any books for the rest of this year. After thinking real hard though, I was able to come up with these answers:
I have been waiting for this book for what feels like forever. I devoured the first book last year and I just need the next one! I need more of Luc and Evie's story ASAP!
I recently binge read the rest of the Lords of the Underworld series and I could not be more hyped for this book to come out in December! I love Fox and I want her story SOOOO bad!
---
𝐁𝐢𝐠𝐠𝐞𝐬𝐭 𝐃𝐢𝐬𝐚𝐩𝐩𝐨𝐢𝐧𝐭𝐦𝐞𝐧𝐭
This question was SO easy because I just read this book and the disappointment from reading it is still very fresh in my mind…
After waiting two years for this book, I was finally able to read it when I checked it out at my library. Imagine my disappointment when it was a complete flop of a book. I can't even begin to describe how upset I was that that was the book I had waited so long for.
My review can be found here if you want to read more into why I didn't like it.
---
𝐁𝐢𝐠𝐠𝐞𝐬𝐭 𝐒𝐮𝐫𝐩𝐫𝐢𝐬𝐞
OKAY! After years of people recommending this series to me and hyping it up SO much, I decided to give this book a shot… and I was shocked to my core over how good it is! I read it so quickly and immediately jumped into the next book. I am getting ready to start the third one and I couldn't be more excited.
---
𝐅𝐚𝐯𝐨𝐫𝐢𝐭𝐞 𝐍𝐞𝐰 𝐀𝐮𝐭𝐡𝐨𝐫 (𝐃𝐞𝐛𝐮𝐭 𝐨𝐫 𝐍𝐞𝐰 𝐓𝐨 𝐘𝐨𝐮)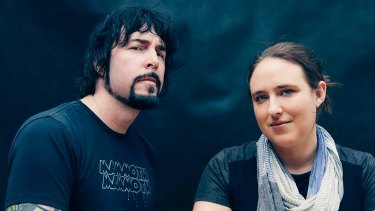 After my answer to the last question, this answer shouldn't come as a surprise. I just love this co-author duo so much and, after starting Jay's Nevernight series, I couldn't be more convinced about the talent that these two have.
I fell in love with C.R. Jane's writing when I read The Sound of Us and I fell even deeper when I read the Fated Wings series. I just adore her books so much and I always look forward to her next book.
---
𝐍𝐞𝐰𝐞𝐬𝐭 𝐅𝐢𝐜𝐭𝐢𝐨𝐧𝐚𝐥 𝐂𝐫𝐮𝐬𝐡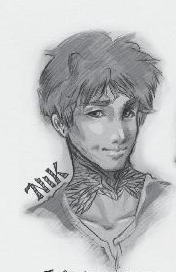 Nik Malikov from Gemina! Anyone that knows me knows that I have a soft spot for morally grey male characters… and Nik certainly is that. I could not love him more!
---
𝐍𝐞𝐰𝐞𝐬𝐭 𝐅𝐚𝐯𝐨𝐫𝐢𝐭𝐞 𝐂𝐡𝐚𝐫𝐚𝐜𝐭𝐞𝐫
Eva from Fated Wings has easily become one of my favorite characters. She has just been through so much and how she still has so much compassion and forgiveness in heart after all that has been done to her is beyond me.
---
𝐁𝐨𝐨𝐤 𝐓𝐡𝐚𝐭 𝐌𝐚𝐝𝐞 𝐘𝐨𝐮 𝐂𝐫𝐲
This book tore me up inside. Xhex just goes through so much and I have no idea how she made it through. Just reading about it made me go through emotional distress.. I can't imagine actually being involved.
---
𝐁𝐨𝐨𝐤 𝐓𝐡𝐚𝐭 𝐌𝐚𝐝𝐞 𝐘𝐨𝐮 𝐇𝐚𝐩𝐩𝐲
For those that don't know, Paris and Sienna's story starts developing in book two of this series… but you don't get their full story until book nine. So, I was understandably very happy when I finally got to this book!
---
𝐌𝐨𝐬𝐭 𝐁𝐞𝐚𝐮𝐭𝐢𝐟𝐮𝐥 𝐁𝐨𝐨𝐤 𝐘𝐨𝐮'𝐯𝐞 𝐁𝐨𝐮𝐠𝐡𝐭 (𝐨𝐫 𝐑𝐞𝐜𝐞𝐢𝐯𝐞𝐝) 𝐒𝐨 𝐅𝐚𝐫 𝐓𝐡𝐢𝐬 𝐘𝐞𝐚𝐫
Not only is this book absolutely GORGEOUS, but I also received it signed which made it all the more special to me! I love Jennifer L. Armentrout's books and, I have to say, this has to be my favorite cover so far!
---
𝐁𝐨𝐨𝐤𝐬 𝐘𝐨𝐮 𝐍𝐞𝐞𝐝 𝐓𝐨 𝐑𝐞𝐚𝐝 𝐁𝐲 𝐭𝐡𝐞 𝐄𝐧𝐝 𝐨𝐟 𝐭𝐡𝐞 𝐘𝐞𝐚𝐫
I need to get to this book SO bad! I just have this feeling that I'm going to finish it and then I will be dying for the next one which doesn't come out until late next year…
I have been wanting to read this book since I finished the first two installments. I ended up waiting months and months for this book and, now that it's out, I just haven't had the motivation to read it. I think that this mostly because this is the final book and I'm just not ready for it to end!!
I keep saying I'm going to read a Brandon Sanderson book, but then I never get around to actually reading one. BUT THIS IS THE YEAR!! I'm going to do it!!!
---
Thank you for joining me today! What did you think of my answers? Have you done this tag? If so, please feel free to leave a link to it down below so I can check yours out!
~𝒜𝓊𝓉𝓊𝓂𝓃

💕