Hello Lovelies! I'm starting a new feature on my blog: First Lines Fridays! This is a weekly meme, that I first saw on 

Mani's Book Corner

and which is originally hosted by

Wondering Words.
---
Rules:
Choose a book from your shelves or your current read
Open the book to the first page
Copy the first line on the page, making sure you don't give away the book title
Reveal the book
---
First Lines:
"The painting was a lie.

A bright, pretty lie, bursting with pale pink blooms and fat beams of sunshine."
Can you recognize which book these lines come from?
The book that has these for its first lines is: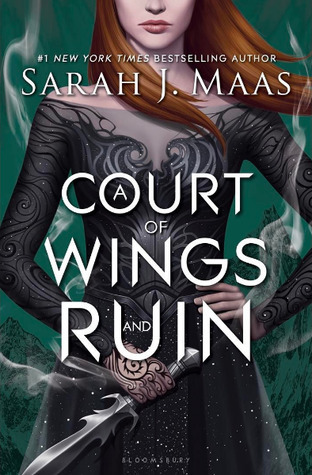 ∴ A Court of Wings and Ruin (A Court of Thorns and Roses #3) by Sarah J. Maas ∴
---
Thank you for joining me on my first ever First Lines Friday! Did you guess the book by its first lines? Do you do this meme every week? Feel free to leave a link to your post if you do!
~𝒜𝓊𝓉𝓊𝓂𝓃

💕