Hello Lovelies! Today's

Top Ten Tuesday

topic was a

Page-to-Screen Freebie,

so I decided to make a post about the books I'd love to see converted to screen.
Please note, that I used the word CONVERTED and not BROUGHT. This is because I do not want these books to just be brought over and changed like certain other ones have been, some to the point where they aren't even recognizable anymore (I'm looking at you Shadowhunters). I want any adaptations of the books on this list to remain true to their books and change as little as possible. *I know this is probably a pipe dream, but a girl can hope*
Anyways, when I started making this list, some books popped into my head… and then more… and then more… Before I knew it, I had so many that I had to narrow my list down… I got it to 15 before I couldn't bring myself to take another title off the list. SO you're getting 15 answers today! Hooray!!!
I'm not going to keep you waiting in suspense any longer, so here they are:
---
∴ The Infernal Devices Trilogy ∴
I want this trilogy converted to the screen because I would love to see the world of Shadowhunter London brought to life and maybe it would even replace the horror that they did to the world with the Shadowhunters TV show. Plus, you know… Will Herondale 😁
---
∴ Throne of Glass Series / A Court of Thorns and Roses Series  ∴
I know that these have both been opted for the screen, but we all know that that is never a guarantee. Books can sit like that for years and never get touched… I'm really hoping that that isn't the case for these two. Sarah J. Maas is my favorite author and seeing her worlds and characters on the screen would be a dream come true for me!
---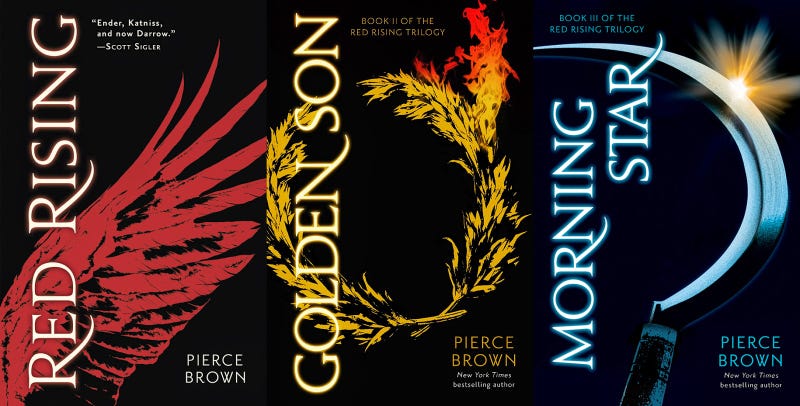 ∴ Red Rising Saga ∴
Epic. That is the only word that I can think of that would do this series justice if it were converted to screen. With today's graphics, CGI, ect it couldn't be any thing less.
---
∴ Strange the Dreamer Duology ∴
I might not be as in love with this duology as everyone else seems to be, but even I would be excited if it were converted to the screen. Seeing Weep and the Godspawn… I have no words for how awesome that would be!
---
∴ The Nevernight Chronicle Series ∴
I have only just begun my journey in the Nevernight universe, but I can already see it for its brilliance. I can't even imagine how magnetic it would be if it were converted to the screen. It would have to be on HBO or something because no other channel would be able to truly capture the dark tone of the series otherwise, but I would GLADLY pay the subscription fee.
---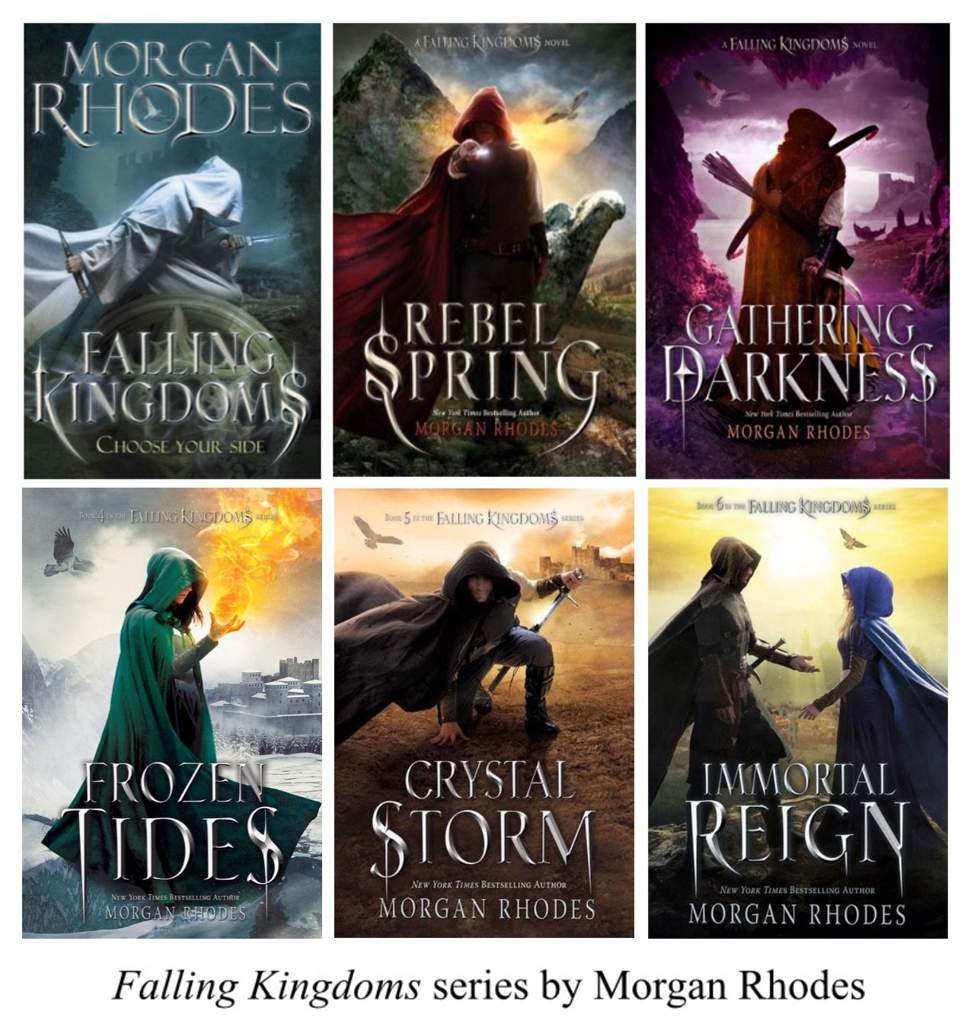 I think it would be very interesting to see this series converted to the screen. It might just be because I'm in Game of Thrones mode right now and this series so similar, but I would definitely watch this if it were a TV show.
---
I'm just picturing all of the supernatural creatures of this world and the gift that is Meg Corbyn and I CAN'T… PLEASE!!! I NEED TO SEE THIS ON SCREEN!!!
---
∴ Black Dagger Brotherhood Series ∴
I don't know if anyone could truly capture this series and convert it to the screen, but I would love to see them try!
---
You know how I love Game of Thrones right? Well the main reason I love it is because of its morally grey characters… It would have NOTHING on thi series if it were converted to the screen. Three of the main characters are literally named Daemon, Lucivar, and Saetan… Plus, there is just a wider range of supernatural creatures in this series.
---
∴ The Ghost Bird/The Academy Series ∴
Uhhhh… Mr. Blackbourne and Dr. Green… Need I say more?
---
I can picture Willa crashing in to everything and see her guys trying (and failing) to keep her out of trouble, now… *exhales dreamily*
---
∴ Fever Series ∴
I would like to see this series converted to screen simply to see who would be casted as Jericho Barrons…
---
B A M B I !!!!!! Give it to me right now!!
---
This series is literally a dark RH retelling of Alice in Wonderland… Could the concept for a TV show/movie be any more perfect???
---
Thank you for joining me on Top Ten Tuesday! What do you think of my list? Are you fangirling at the thought of these books being converted to the screen as much as I am? Also, please feel free to leave a link to your TTT post so I can check yours out!
~𝒜𝓊𝓉𝓊𝓂𝓃

💕