Hello Lovelies! Today's
Top 5 Wednesday

topic is

Rainy Day Reads.

This topic can be taken a number of different ways, but to me, it meant dark reads. The books on this list are ones that have a grim/gloomy vibe, made me cry, or just had some dark themes in them.
I loved every single one of the books on this list so this is also a recommendation post as well. If you're like me and love books that tug on your heart and don't always stay on the safe side, these are probably for you!
---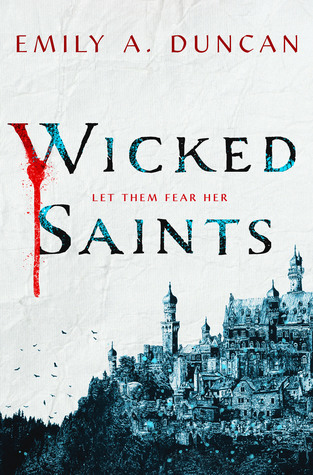 This book just had a really dark and gloomy vibe for me. The setting was a main contributing factor to that, but the whole book just reinforced the idea.
---
This book is literally about a group of triplets trying to kill each other for a throne. Need I say more? How much darker can you get?
---
Believe it or not, this is NOT a horror novel. Though, the title leads you to believe so. There are actually a lot of funny scenes in it. But the majority of the book is dark. The themes in it, the characters, and the plot in general are all grim.
---
This series!! It is good. It is SOOO good. It is about a girl that goes to Dublin to find her sister's murderer and ends up encountering some supernaturals during her search. It has a lot of dark themes and the setting only contributes to that.
---
This is a dark RH retelling of Alice in Wonderland. This book has a lot of dark themes and I guarantee you it isn't the Wonderland you think you know.
---
Thank you for joining me on
Top 5 Wednesday!

What are some books on your rainy day reads list? Do you have any dark books to recommend because I would love some?!

~𝒜𝓊𝓉𝓊𝓂𝓃

💕