---
Hello Lovelies! I saw Surbhi @Bemused Bibliophile & Susan @ Novel lives do this tag in honor of the Game of Thrones season 8 premiere, and I knew I just had to do it. I am a BIG Game of Thrones fan and I just couldn't resist! Let's go ahead and just jump right in:
---
𝔻𝕚𝕣𝕖𝕨𝕠𝕝𝕧𝕖𝕤 ~ 𝔹𝕖𝕤𝕥 𝕒𝕟𝕚𝕞𝕒𝕝 𝕤𝕚𝕕𝕖𝕜𝕚𝕔𝕜
∴ Abraxos (Throne of Glass Series) ∴
Abraxos is just a precious little baby that I want to hug forever and ever. The scenes where he is sniffing wildflowers because he has never been able to see flowers before is one of my favorite scenes in the whole series. His and Manon's relationship is just such a gem to me!
---
𝕁𝕒𝕞𝕚𝕖 𝕃𝕒𝕟𝕟𝕚𝕤𝕥𝕖𝕣 ~ 𝔸 𝕔𝕙𝕒𝕣𝕒𝕔𝕥𝕖𝕣 𝕨𝕙𝕠𝕤𝕖 𝕣𝕖𝕕𝕖𝕞𝕡𝕥𝕚𝕠𝕟 𝕪𝕠𝕦 𝕒𝕣𝕖/𝕨𝕖𝕣𝕖 𝕣𝕠𝕠𝕥𝕚𝕟𝕘 𝕗𝕠𝕣
∴ Eric (True Blood/Sookie Stackhouse Series) ∴
Eric… As soon as he showed up, I knew there was more to him and, once it was confirmed that there was, I couldn't have loved him more!
---
ℂ𝕝𝕖𝕘𝕒𝕟𝕖 𝔹𝕣𝕠𝕥𝕙𝕖𝕣𝕤 ~ 𝕋𝕙𝕖 𝕓𝕖𝕤𝕥 & 𝕨𝕠𝕣𝕤𝕥 𝕤𝕚𝕓𝕝𝕚𝕟𝕘 𝕕𝕪𝕟𝕒𝕞𝕚𝕔𝕤 𝕥𝕙𝕒𝕥 𝕪𝕠𝕦 𝕙𝕒𝕧𝕖 𝕖𝕧𝕖𝕣 𝕣𝕖𝕒𝕕
∴ Blackthorn Family (The Dark Artifices Series) ∴
Can a family be any more perfect than the Blackthorns? They are always there for each other and so supportive of one another. Their dedication to each other moves me to tears whenever I think about it and I couldn't love them more!
……
Sang & Marie Sorenson (The Ghost Bird Series)
The dynamic between Sang and Marie is truly messed up. If someone would have told me about it instead of me having read it for myself, I probably wouldn't have believed them. And it is so sad because Sang is sweet, gentle, and one of the kindest people imaginable. The way her sister treats her is abhorrent to me and I hope that one day Sang stops forgiving her and finally stands up for herself.
---
ℕ𝕖𝕕 𝕊𝕥𝕒𝕣𝕜 ~ 𝔸 𝕔𝕙𝕒𝕣𝕒𝕔𝕥𝕖𝕣'𝕤 𝕕𝕖𝕒𝕥𝕙 𝕪𝕠𝕦 𝕕𝕚𝕕 𝕟𝕠𝕥 𝕤𝕖𝕖 𝕔𝕠𝕞𝕚𝕟𝕘/ 𝕞𝕠𝕤𝕥 𝕤𝕙𝕠𝕔𝕜𝕚𝕟𝕘 𝕕𝕖𝕒𝕥𝕙 𝕚𝕟 𝕒 𝕓𝕠𝕠𝕜, 𝕞𝕠𝕧𝕚𝕖 𝕠𝕣 𝕋𝕍 𝕤𝕖𝕣𝕚𝕖𝕤
*SPOILERS FOR Clockwork Princess!! YOU'VE BEEN WARNED!!*
•
•
•
Will Herondale. That Epilogue shocked me to my core and tore my heart out more than I could have thought possible. I am still really angry at Cassie for putting me through that!
---
ℝ𝕒𝕞𝕤𝕒𝕪 𝔹𝕠𝕝𝕥𝕠𝕟 ~ 𝔸 𝕔𝕙𝕒𝕣𝕒𝕔𝕥𝕖𝕣 𝕪𝕠𝕦 𝕨𝕚𝕝𝕝 𝕘𝕝𝕒𝕕𝕝𝕪 𝕤𝕖𝕖 𝕕𝕚𝕖
∴ Zara Dearborn (The Dark Artifices Series) ∴
I am SOOOOO angry that Zara did not get what was coming for her in Queen of Air and Darkness! She is a despicable person that makes me ashamed to be associated in the same race as her.
---
ℝ𝕙𝕒𝕖𝕘𝕒𝕣 𝕋𝕒𝕣𝕘𝕒𝕣𝕪𝕖𝕟 ~ 𝔸 𝕔𝕙𝕒𝕣𝕒𝕔𝕥𝕖𝕣 𝕨𝕙𝕠 𝕪𝕠𝕦 𝕥𝕙𝕚𝕟𝕜 𝕚𝕤 𝕘𝕣𝕒𝕧𝕖𝕝𝕪 𝕞𝕚𝕤𝕦𝕟𝕕𝕖𝕣𝕤𝕥𝕠𝕠𝕕
∴ Cersei Lannister (A Song of Ice and Fire) ∴
Don't get me wrong, Cersei is a bad person. She's done horrible things to keep herself and the people she cares about safe. BUT I have a hard time completely villainizing her, when we praise other characters (such as Arya Stark) for doing the exact same thing. Arya literally killed Walder Frey's sons, baked them into a pie, and then fed them to their father. Fans praised her for it and cheered her on. If Cersei would have done that, the internet would have blown up with how evil and vile she was.
How come one character is a monster while another is a hero? The answer is perspective. We are inclined since the very beginning of A Game of Thrones to hate the Lannisters and love the Starks. But, in all honesty, is Cersei that much different from Arya? Cersei is doing what she has to to survive and giving out retribution to the ones that have wronged her. I'm not saying that this excuses her actions, but it does make me more understanding of who Cersei is and why she does the things she does.
---
𝕁𝕠𝕣𝕒𝕙 𝕄𝕠𝕣𝕞𝕠𝕟𝕥 ~ 𝔸 𝕔𝕙𝕒𝕣𝕒𝕔𝕥𝕖𝕣 𝕪𝕠𝕦 𝕥𝕙𝕚𝕟𝕜 𝕚𝕤 𝕒𝕟 𝕖𝕡𝕚𝕥𝕠𝕞𝕖 𝕠𝕗 𝕝𝕠𝕪𝕒𝕝𝕥𝕪
∴ Lysandra (Throne of Glass Series) ∴
*SPOILERS FOR
Empire of Storms
!
YOU'VE BEEN WARNED!*
Lysandra was literally willing to impersonate Aelin for the rest of her life and basically give up her own life choices for her friend. If that doesn't scream undying loyalty, I don't know what does!
---
𝕁𝕠𝕟 𝕊𝕟𝕠𝕨 ~ 𝔸 𝕔𝕙𝕒𝕣𝕒𝕔𝕥𝕖𝕣 𝕨𝕙𝕠 𝕙𝕒𝕤 𝕝𝕖𝕒𝕕𝕖𝕣𝕤𝕙𝕚𝕡 𝕥𝕙𝕣𝕦𝕤𝕥 𝕦𝕡𝕠𝕟 𝕥𝕙𝕖𝕞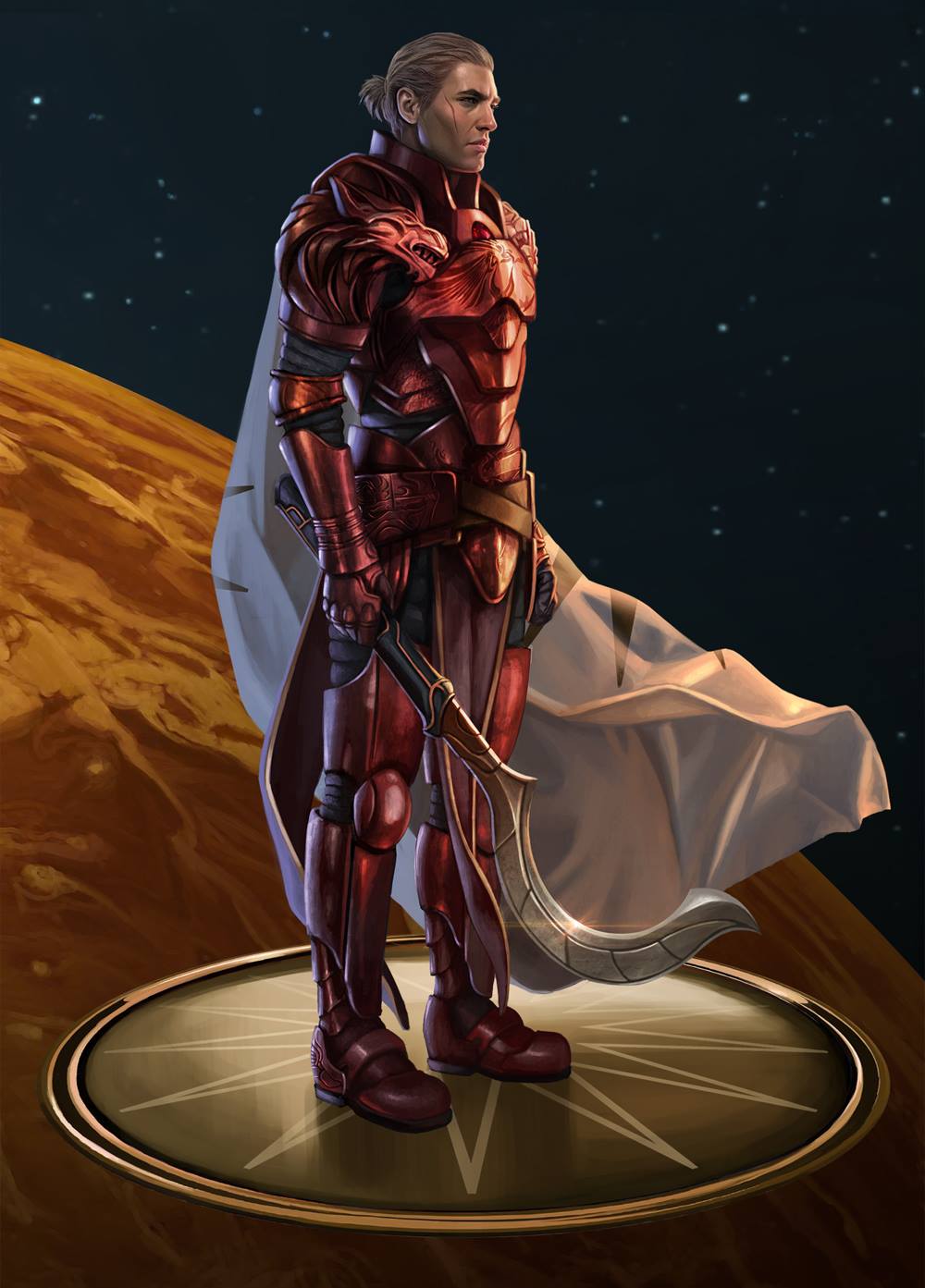 ∴ Darrow (Red Rising Series) ∴
All Darrow wanted to do was live a quiet and normal life, but that was taken away from him SO quickly. He was thrust into this plan to overthrow an empire and so much responsibility was put on his shoulders. He became basically a leader of a rebellion over night.
---
𝔹𝕣𝕒𝕟 𝕊𝕥𝕒𝕣𝕜 ~ 𝔸 𝕔𝕙𝕒𝕣𝕒𝕔𝕥𝕖𝕣 𝕠𝕣 𝕓𝕠𝕠𝕜 𝕨𝕚𝕥𝕙 𝕒 𝕧𝕖𝕣𝕪 𝕘𝕠𝕠𝕕 𝕕𝕚𝕤𝕒𝕓𝕚𝕝𝕚𝕥𝕪 𝕣𝕖𝕡𝕣𝕖𝕤𝕖𝕟𝕥𝕒𝕥𝕚𝕠𝕟
∴ Chaol (Throne of Glass Series) ∴
I'm gonna have to agree with Surbhi on this one. The representation that Chaol's character brought to Tower of Dawn was phenomenal. It really opened my eyes and I felt like it was done extremely well.
---
𝕂𝕙𝕒𝕝 𝔻𝕣𝕠𝕘𝕠 ~ 𝔸 𝕔𝕙𝕒𝕣𝕒𝕔𝕥𝕖𝕣 𝕪𝕠𝕦 𝕥𝕙𝕚𝕟𝕜 𝕚𝕤 𝕙𝕒𝕣𝕕 𝕗𝕣𝕠𝕞 𝕥𝕙𝕖 𝕠𝕦𝕥𝕤𝕚𝕕𝕖 𝕓𝕦𝕥 𝕒 𝕓𝕚𝕘 𝕤𝕠𝕗𝕥𝕚𝕖 𝕗𝕣𝕠𝕞 𝕥𝕙𝕖 𝕚𝕟𝕤𝕚𝕕𝕖
∴ Valiant (New Species Series) ∴
I feel like Valiant is the epitome of this question. He was literally experimented on with lion DNA and looks like a monster on the outside. But on the inside, he is just a sweet teddy bear that wants to live in peace after all that he has been through. His book melted my heart!
---
Please feel free to do this tag for yourself! Make sure you tag me so I can see your answers!
---
Thank you for joining me! Game of Thrones is arguably my favorite TV show of all time and I had SO much fun doing this! There are different versions of this tag with different questions so I might come back and redo this tag later!
~𝒜𝓊𝓉𝓊𝓂𝓃