Happy

First Day of Spring

everyone! You may have noticed that I did not post for Top Ten Tuesday or Top 5 Wednesday. This is because they were both about my Spring TBR. I was going to be doing a post about it and how my Winter 2018 TBR went so I figured I should just group everything together in a mass post. So here that is…
---
Winter 2018 TBR Review:
This part of the post was supposed to be me going through all of the books that were on my

Winter 2018 TBR

and seeing if I followed through on my reads of them. Well, as I went through my Winter 2018 TBR, I quickly realized that I had read NONE of the books on the list.
There are a lot of different reasons that contributed to this and they are listed below if you want to check them out. If not, you can just skip to my

Spring 2019 TBR

which will be listed in bold down below.
I haven't mentioned it on my website or to the public in general, but my dad had a brain aneurysm back in December. He spent a lot of time in the hospital and then, after he came home, he had a lot of problems with his memory. As a result, he can no longer be left alone by himself and I have been taking care of him. I've dedicated a lot of my time to making sure that he was taken care of and my reading has suffered as a result. There have been days where I have had no motivation to read at all or days when I just wanted to read something completely different than what I usually do.

I'm a mood reader. What I want to read changes hour by hour and the books on my TBR just don't sound appealing at times.

I just forgot about them. Other books popped up and my TBR is just SO big that, at this point, it is hard for me to remember every single one.
---
Spring 2019 TBR Reveal:
After the disaster that was my

Winter 2018 TBR

, I hope that my

Spring 2019 TBR

will be better suited for me. I chose ten different books that I really want to read right now. Let's just hope I feel the same way over the course of the next few months. Here they are: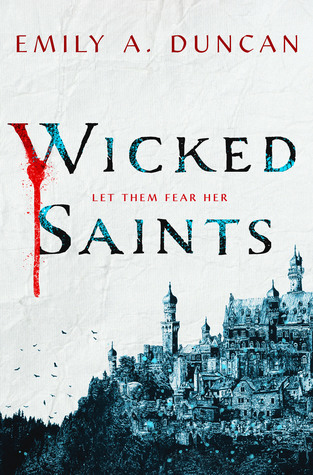 ∴  Wicked Saints (Something Dark and Holy #1) by Emily A. Duncan ∴
I received an eARC of this book from Netgalley and plan on reading and reviewing it in the near future.
---
∴  Hard Truths (Kiss Her Goodbye #1) by Rebecca Royce ∴
---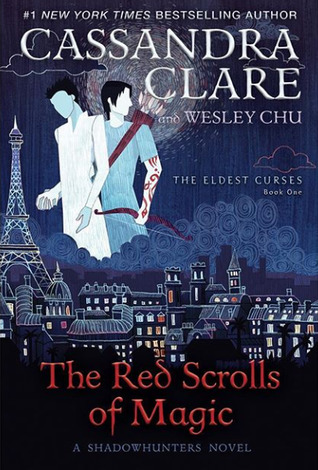 ∴  The Red Scrolls of Magic (The Eldest Curses #1) by Cassandra Clare ∴
I bought a signed copy of this book through Good Choice Reading and I am so excited for it to get here!
---
∴ The Spell of Three (Luck's Hollow #1) by Casey Morgan ∴
---
∴  Soul in Darkness by Wendy Higgins ∴
---
∴ Unleashed (Dark Moon Shifters #1) by Bella Jacobs ∴
---
∴  Mated to the Reaper by Alexa Riley ∴
---
∴  Fighting Silence (On the Ropes #1) by Aly Martinez ∴
---
---
∴  Hopelessly Shattered (Sacred Sinners MC – Texas Chapter #1) by Bink Cummings ∴
---
That's the end of my

Spring 2019 TBR

. Thank you for joining me. I hope you got some enjoyment out of it.
~Autumn