Today's

Top Ten Tuesday

topic is one I am really excited about. It is:

Favorite Couples In Books

. I know I am only supposed to do ten, but I could only narrow my list down to twelve. I just love talking about my ships SO much and February is the month to share the love so… Let's just get started!
---
12.
∴ MacKayla and Jericho ∴
These two… I went on a little but of a journey with these two in the Fever Series. It took a little bit for these two to stop being stubborn and just get together but, when they did, it was FANTASTIC!
---
11.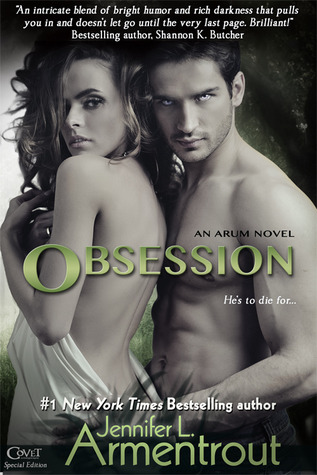 ∴ Serena and Hunter ∴
These two are from the novella Obsession in the Lux Series. Honestly, even though the main series is about Katy and Daemon, these two stole the show for me. They became my favorite ship from the whole series with that single book. I am such a sucker for the anti-hero love story and I just fell in love with these two.
---
10.
∴ Scarlet and Tristan ∴
This trilogy started out as a love triangle, but soon turned into SO much more. I was on the edge of my seat the whole time with these two as a couple. I got attached to them really quickly and whenever they would have a set back, I felt like my heart was going to explode with frustration. I will forever remember how passionate I was that these two were supposed to end up together and how happy I was when they finally did.
---
9.
∴ Jen and Decebel ∴
I recently started rereading The Grey Wolves Series and I was reminded how much I love these two. They just fit together in a way that only mates can. They are perfect for each other and the back and forth between them is just hilarious to me.
---
8.
∴ Lily and Ezra ∴
I know there are four people in the picture, but this isn't a popular series so the only picture I could find of these two is this one. I am specifically referencing the two in the middle just so you know.
Anyways, Ezra and Lily are a couple that I fell in love with very quickly and I could not let go of them. I was worried for a while that they wouldn't actually become a couple because they remain strictly platonic throughout the first book. About halfway through the second one though, fireworks start erupting between these two and I mean ERUPTING…
Actually, now that I started talking about these two, I want to reread this series just to experience the magic between them again. Hmm… I might have to make the Forever Evermore Series my reread for the month of March.
---
7.
∴ Remington and Brooke ∴
I am not a big fan of contemporary books, but this series made me realize what I was missing in them. That's all I've got to say… Just read this series.
---
6.
∴ Dorian and Manon ∴
I know there are a lot of people that don't get this ship, but when little glimpses of them as a couple started showing up, I was ALL FOR IT. I think that Manon and Dorian balance each other in a indescribable way and I really hope that when The World of Throne of Glass comes out, they are together. Kingdom of Ash left things a little too open ended for me.
---
5.
∴ Reed and Evie ∴
These two had me stressed OUT when I read The Premonition Series. You see, over the course of the series, Evie has like four guys vying for her attention and I was DYING for her to end up with Reed. In fact, I became so obsessed with finding out that I stayed up for 26 hours straight doing nothing but reading the books. I could not go to sleep for the life of me because I could not get the series out of my head and I just had to know if Reed and Evie ended up together or not.
---
4.
∴ Rowan and Aelin ∴
A little story time…
When I read Throne of Glass and Crown of Midnight, I wasn't crazy about Dorian or Chaol for Aelin. They just didn't grab me. But when Heir of Fire came along, I saw Rowan and I was IN LOVE. As the book went on, I started shipping him and Aelin more and more. Unfortunately, it kept being said that they were mentor and student and strictly platonic. I tried to stop shipping them together since I thought that there was no hope and I did not want to get my heart broken because my ship wasn't happening. Then, Queen of Shadows came along and MY SHIP WAS SAILING!I was positively overjoyed!

I know some people are still a little upset about these two becoming a ship, but I for one am extremely happy!
---
3.
∴ Jace and Clary ∴
These two will always be near the top of my list, simply for the nostalgia that I associate with them. For those that don't know, Jace and Clary were my first ever ship. They were the first ever couple that I fell in love with and there are just a lot of emotions that I have towards them.
My feelings about them were just moved to the forefront of my mind because of the bonus chapter, A Love That Never Tires, in Queen of Air and Darkness. I cried more in that one chapter than I did in the entire rest of the book. It just brought back all of these memories of my childhood and reminded me just how much I love Jace and Clary.
---
2.
∴ Will and Tessa ∴
Something that I find really interesting is that, after I read The Mortal Instruments, some part of me refused to read The Infernal Devices. I was completely wrecked after the ending of City of Heavenly Fire and some part of me repelled the idea of reading another series. It took me three years to build up the heart to read this trilogy and I honestly believe that it was because God knew I would not be able to handle it. To handle the magnitude of Tessa and Will and Jem. This series TORE my heart out I still get choked up when someone mentions Will and Tessa. Don't get me wrong, I love Herongraystairs as a ship, but when I read the series, I was Team Wessa all the way. I couldn't get enough and each time they had a set back as a couple, I felt like my heart was being ripped out of my chest. (A particular scene in Clockwork Prince comes to mind). Plus, don't even get me started on the Epilogue of Clockwork Princess. This is just one ship that I will never get over.
---
1.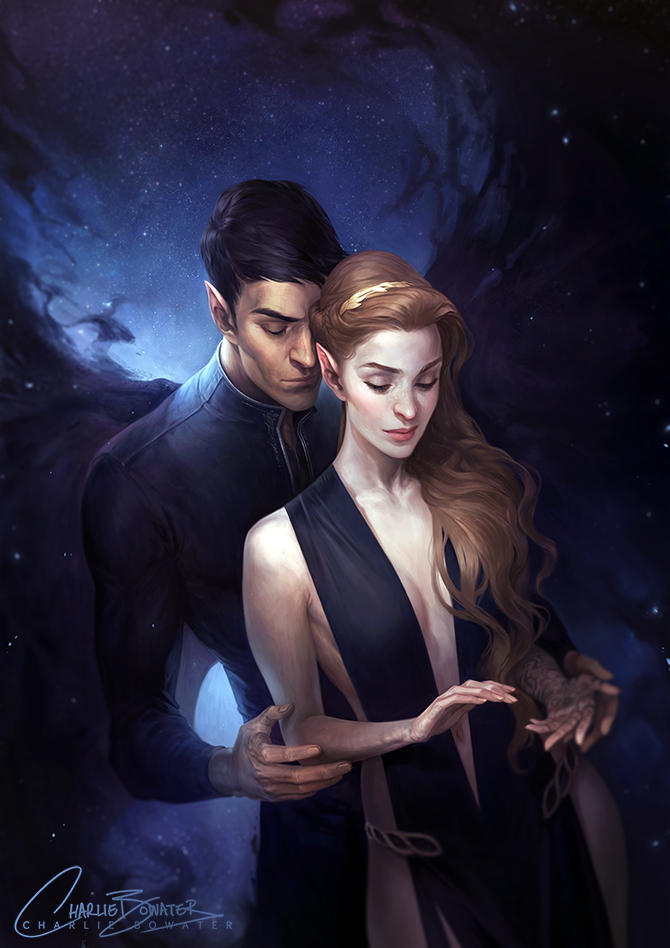 ∴ Rhysand and Feyre ∴
Anyone that knows me would have probably guessed that this couple would be at the top of my list. Whenever I think of Rhysand and Feyre, I immediately go into fangirl mode. I absolutely adore them together and I can't get enough of them. Even though I know a lot of people got upset with them in ACOFAS, it only made me love them more. I can't even begin to describe how I feel when it comes to these two and I honestly can't see any ship ever replacing them for me.
---
Thank you for joining me on

Top Ten Tuesday

. I intentionally did not include any RH ships on this list because I felt like that would be cheating a little bit. Anyways, what are some of your favorite ships and what did you think of mine?
~Autumn