Today's

Top Ten Tuesday 

topic is

 

Thanksgiving/Thankful Freebie

.

Since it is my first week doing this, I decided to do the topic of
Books I am Thankful For
.
These are in no particular order:
City of Bones by Cassandra Clare
If you have seen my About Me page, you will know that this series is what got me into reading. This series will always hold a special place in my heart and I cannot thank Cassandra Clare enough for writing it. I would not be who I am today without her and this series.
Lady Midnight by Cassandra Clare
Story time: I read The Mortal Instruments for the first time in late 2013 to early 2014. It was the first book series I had ever read and I fell in love. When I finished it though, I was hit by a serious book hangover. At the time, I really didn't know how to handle it. All I knew was that I didn't want to read anything and, when I did, the book I read couldn't compare to TMI.
Jump forward three years later, and I went to the bookstore for my birthday. My mom saw Lady Midnight on the shelf and showed it to me because she recognized Cassandra Clare's name. I was really hesitant to touch it because I knew what a mess I was after finishing TMI. But, when my mom went to put it back on the shelf, I grabbed it and opened it. I read the synopsis and remembered Emma and Julian (the main characters) from TMI and I knew that I would be walking out of that bookstore with that book.
I took Lady Midnight home with me and I devoured it. I could not put it down for the life of me and I knew I needed books back in my life. After that, my love for reading became a big part of my life and I realized that I was not the same person without books. Since then, I have read 570 books in two years and I am still going strong.
I find it really ironic that I stopped reading because of Cassandra Clare's books and that, later, her books were the reason that reading became such a big part of my life again. Lady Midnight is the sole reason I am such a big reader today and I cannot begin to explain how thankful I am for finding it when I did.
A Court of Mist and Fury by Sarah J. Maas
This is my favorite book of all time. I went into it expecting a lot to happen and I was completely shocked when it went the opposite way I was expecting. Feyre starts off in a really bad place when this book starts and watching her learn to appreciate herself and realize what is wrong in her life was beautiful. Plus, you know… Rhys.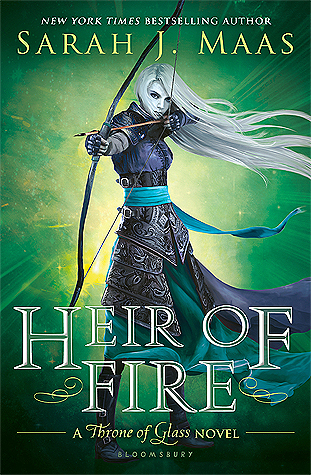 I know this is another Sarah J. Maas book, but she is my favorite author for a reason. Sarah is phenomenal at writing healing books and that is exactly what this book is. Celaena goes through hell and back in this book and I cried multiple times because I could feel her pain through the pages. This book taught me that we are who we are and you can only run from the truth for so long before it catches up.
The Fellowship of the Ring by J.R.R. Tolkien
A small disclaimer: I have not read this series in its entirety. But, that does not take away the role it played in my life or make me care about it any less. For as long as I can remember, my dad would watch these movies (and I mean the extended with an extra three hours of footage edition). These movies are what made me fall in love with the fantasy genre in the first place and opened my eyes to a world of magical creatures that was different from my own.
Charcoal Tears by Jane Washington
I will always be thankful for this series because it opened my eyes to a genre that I had no idea was out there. I would not have gotten into the RH genre without this book.
I will always be thankful for The Ghost Bird/The Academy series because it taught me that "Family is a choice. You don't get to choose which family you are born into, but you do get to choose who you consider as family and who you want in your life."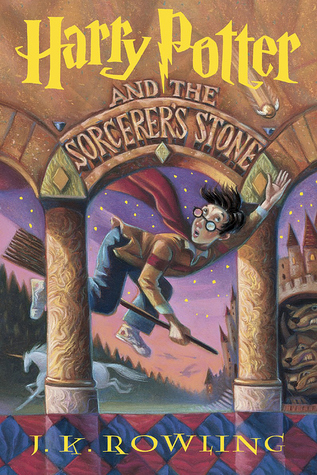 Harry Potter and the Sorcerer's Stone by J.K. Rowling
This is such a traditional answer, but it is the truth. I remember being five years old and watching the Harry Potter movies and I still rewatch them every year. I read the books when I was in fourth and fifth grade and I have such fond memories of that time. Even though this is not one of my favorites of all time, it will always hold a special place in my heart.
I am thankful for this series because it taught me to give fate the finger and make your own destiny.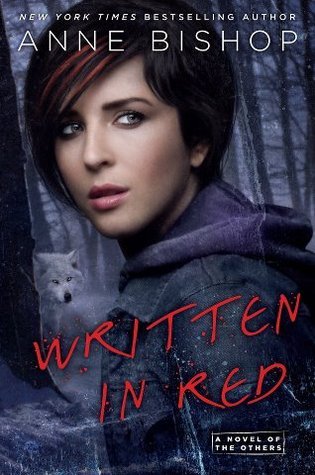 I am thankful for this series because it introduced me to the Adult Fantasy genre. Before reading this, I had only read New Adult and Young Adult. I never realized how much of a difference the age ranges could make on the content of the book until I read this.
Thank you for joining me on Top Ten Tuesday. What books are you thankful for? Please let me know in the comments.
~Autumn